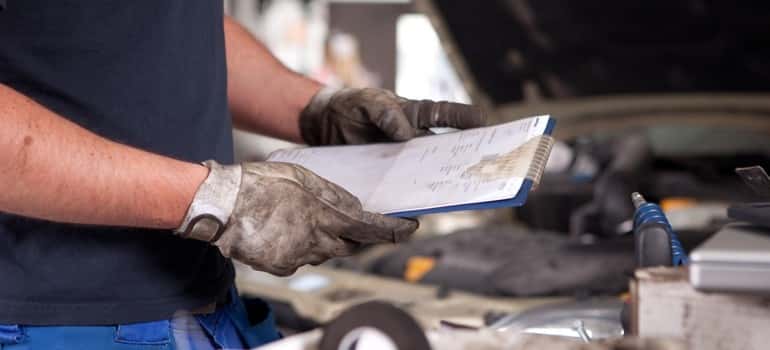 Providing Top-Notch Chrysler Service to Customers in Radville
Here at Knight Weyburn Chrysler Dodge Jeep Ram, we pride ourselves on offering outstanding Chrysler service to Radville drivers. Only 54 km northeast of Radville, Knight Weyburn is a short drive away for customers in search of top-of-the-line Chrysler service and parts. To reach us from there, simply:
Go northeast on Main Street, then take the first right onto Healy Avenue. Turn left onto Floren Street.
Continue onto SK-28 N, then turn right onto SK-13 E. You'll find us on the left, at 1627 First Ave. NE in Weyburn. You can't miss us!
As one of the preferred Chrysler dealers near Radville, Knight Weyburn Chrysler Dodge Jeep Ram is happy to offer prompt service. Give us a call today to find out what we can do for you – we're all about making it easy for the customer!
A Wide Range of Chrysler Services
Need an oil change, a filter replacement, or a tire rotation? Look no further than Knight Weyburn Chrysler Dodge Jeep Ram, because we offer all of these services and many more for Chrysler drivers in Radville. Our team of expert technicians guarantees you quick and efficient service performed with care. To schedule a service appointment, call us at 306-842-7333 – we're open Monday through Friday, from 8:00 a.m. to 5:30 p.m. For your convenience, you can also fill out our online service scheduling form.
Need Parts?
We do more than provide great service to Chrysler drivers from Radville – we can also order parts for you,. We can get you everything from new brake discs for your sedan to a new grille for your pickup. Fill out our parts order form, and we'll take care of the rest.
A Great Choice for Radville Residents!
Whether you're in need of cosmetic detailing or serious engine repair, Knight Weyburn Chrysler Dodge Jeep Ram offers Radville drivers an array of great services. Our technicians have a robust skillset and a knack for taking care of a wide range of vehicles. So if you're a Chrysler owner in Radville who needs service, give us a call, spend some time browsing our website, or come see us and see why we're one of the most stellar Chrysler service providers in the area!